Russia sets conditions to sit down to negotiate with Ukraine
Russian Foreign Minister Sergey Lavrov said that Ukraine must "let go of arms" before it wants to negotiate with this country. Stated on February 25, Lavrov stressed that Russia will only sit down to negotiate if the Ukrainian army lays down its arms.
Lavrov also said that Russia wants the Ukrainian people to be independent and determine their own destiny. However, they also warn the Kremlin Palace does not want "people of fascism" to rule Russia's neighboring country.
According to Russian Foreign Intelligence Service Director Sergei Naryshkin, the only path for Ukraine is neutrality after an adviser to Ukrainian President Volodymyr Zelensky suggested Kiev was ready for talks with Moscow, including the application of neutrality to NATO.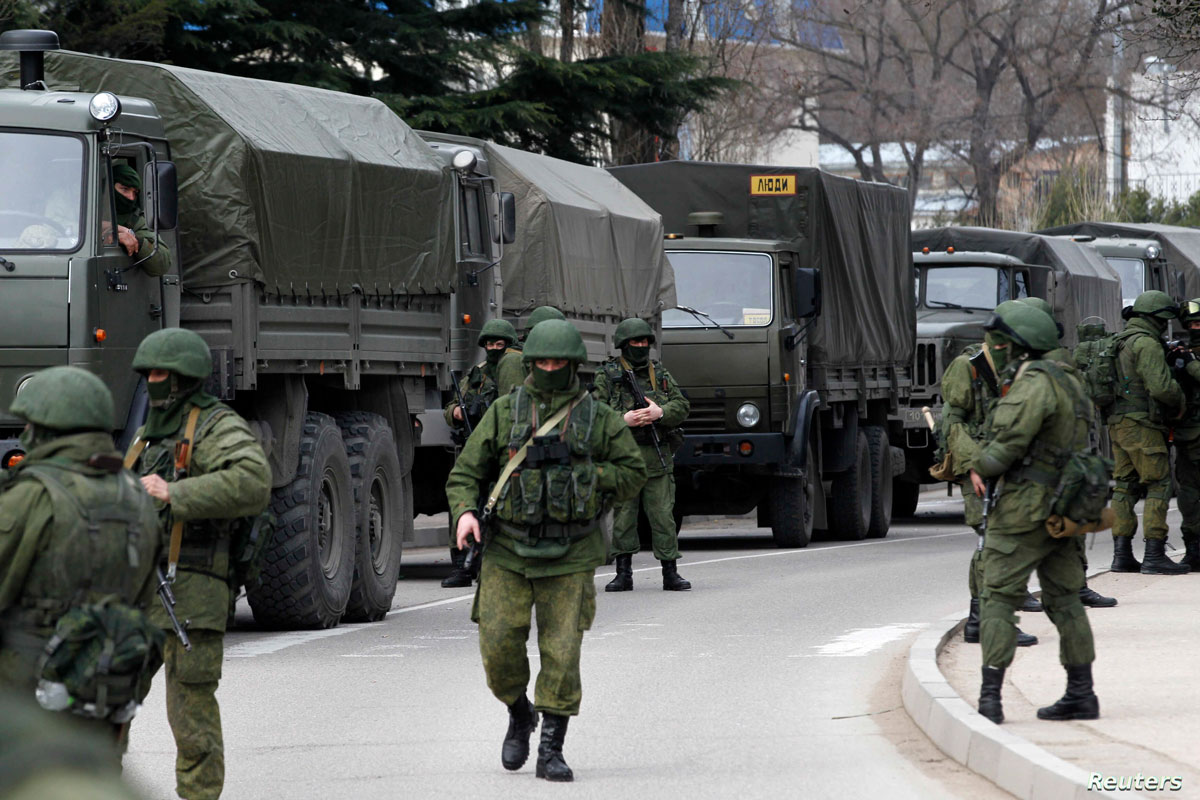 Russian troops are entering Ukraine, ready to attack at any time
Ukraine's presidential adviser, Mykhailo Podolyak, previously told Reuters that Ukraine wants peace and is ready for dialogue with Russia, including about neutrality towards NATO.
The Kremlin Palace on February 24 emphasized that Russian President Vladimir Putin needs Ukraine to remain neutral and not deploy offensive weapons. On the same day, President Putin made a decision to take special military action with eastern Ukraine. After a day of happening, now the Russian military is said to have controlled a number of important places such as the Chernobyl nuclear plant area, landed in the Odessa seaport and surrounded the Ukrainian capital Kiev.
On February 25, Turkish Foreign Minister Mevlut Cavusoglu admitted that his country could not prevent Russian warships from approaching the Black Sea through the strait in Turkey at the request of Ukraine. This is due to a provision in the international convention that allows ships to return to their home bases.
Ukraine has called on Turkey to block Russian warships from passing through the Dardanelles and Bosphorus straits leading to the Black Sea after Moscow launched an all-out assault on Ukraine from land, air and sea.
Under the Montreux Convention of 1936, Turkey has control of the straits and can restrict the passage of warships in times of war or if threatened.
Stated in Kazakhstan, Cavusoglu said Turkey was considering Ukraine's request but Russia had the right to return the ships to their bases, in this case the Black Sea.
"If the countries involved in the war make a request to return their ships to the base, it needs to be allowed," the Hurriyet daily quoted Cavusoglu as saying.
President Zelensky is ready to negotiate on the condition that his country is guaranteed.
President Zelensky has also indicated that he is ready to negotiate the possibility of a neutralization mechanism for Ukraine, but stressed that his country needs guarantees. "We are not afraid of Russia, we are not afraid to have a dialogue with Russia about all things: ensuring the security of our country and a neutral position.
But now we are not in NATO. What security guarantees will we have?" Mr. Zelensky said, before adding that negotiations are needed to end Russia's military offensive.